Hello,
I have just returned from a trip up to Brighton to stay with my friend who is at Sussex uni. Once I got to Brighton we both took the train from there up to London to go to the barbican to see Kings of Convenience. They, and there support 'Tiger Tiger' were very good. But that was the sadly one of the last things on my mind, because as I am claustrophobic, the London Underground was a great struggle for me. It is a very strange feeling being a logical thinking person but also having Claustrophobia. It goes against everything in my philosophy. But it also has helped me to understand the irrational behaviour of certain individuals in a compleatly rational situation. It's not always about logic or reason. Sometimes feelings overcome all understanding and ruin everything you thought you knew. I am still young and don't know much, but I know I hate the London Underground. And probably always will.
On the train journey up and down from Brighton I did a vew sketches to pass the time.
Here are two of them.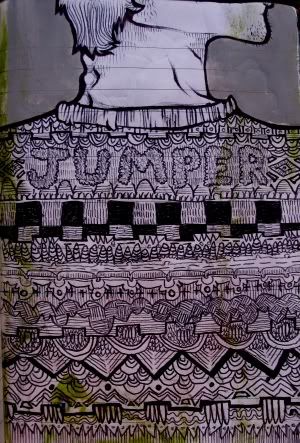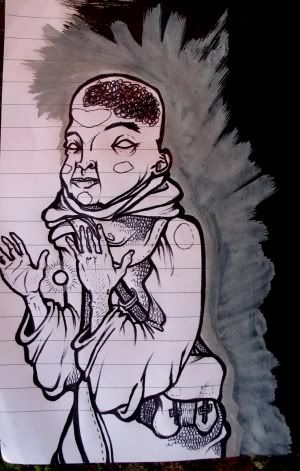 I am soon to be uploading a new live video to youtube. So keep an eye out.
All the best,
William/memotone