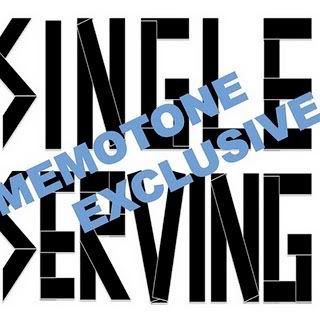 Memotone – Single Serving Podcast (EXCLUSIVE FREE DOWNLOAD)
This is something truly special. Memotone, Black Acre Records' multi-instrumentalist boy wonder, has recorded an exclusive mix containing inspirations from the past alongside some exciting new records from some newcoming artists & Black Acre regulars. Names from the present including Hyetal, Snow Ghost, Dark Sky and Akira Kiteshi sit side by side with legends like Bjork, Battles, Four Tet, Flying Lotus and Aphex Twin. If at any point you've felt the slightest interest in left field electronica of any description this mix will be for you.The mix is perfectly structured, compiled and full of surprises, especially when the raging tech DnB of Spor dives out of one of Memotone's own productions or Brian Eno works through a Pixelord track.
For those of you wanting to know more about Memotone check out his Website, SoundCloud or YouTube page. Look out for his live video recordings which display his impressive navigation of an MPC, Kaoss Pad, keys and guitar in a single track. His Multicolour EP is out now on Black Acre Records.
http://www.singleservingmusic.com/2011/02/tuesday-1st-march-memotone-podcast.html
ENJOY!